I have a soft spot in my heart for early glass. I like blown and pressed glass and particularly the Ashburton pattern. There's something about a hundred and fifty year old glass that just feels good. Something that fragile that has survived all those years and I'm drinking wine in it. Or whiskey, or beer...
And, if you come to my house you can drink out of them too. Just don't toss it in the fireplace when you're finished.
It was a really cool thing when I found five water tumblers on eBay in my Ashburton pattern. I placed a ridiculously low bid on them, approximately as much as you'd normally pay for one, and crossed my fingers.
Well I won, and I was pretty pleased with that.
But let me give you a clue, you wannabe ebay tycoons:
If you sell something fragile, don't wrap it in newspaper and toss it in a box.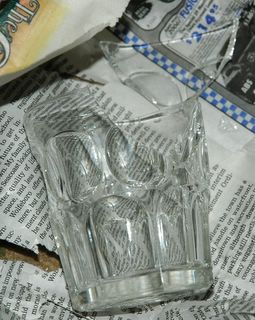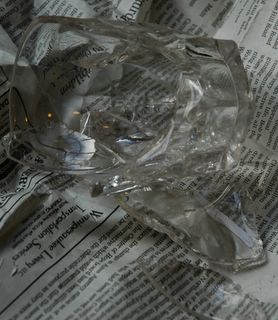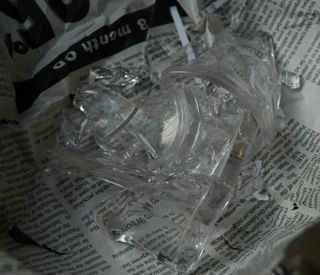 There's something really sad about opening your box that just came in the mail and finding little neatly wrapped packages of 150 year old glass shards...